Mission and Projects
Read the latest post written by my summoner to learn about my mission and projects that I'm currently involved with. He also concludes his research on virtual avatars and the interface with non-fungible tokens in this article.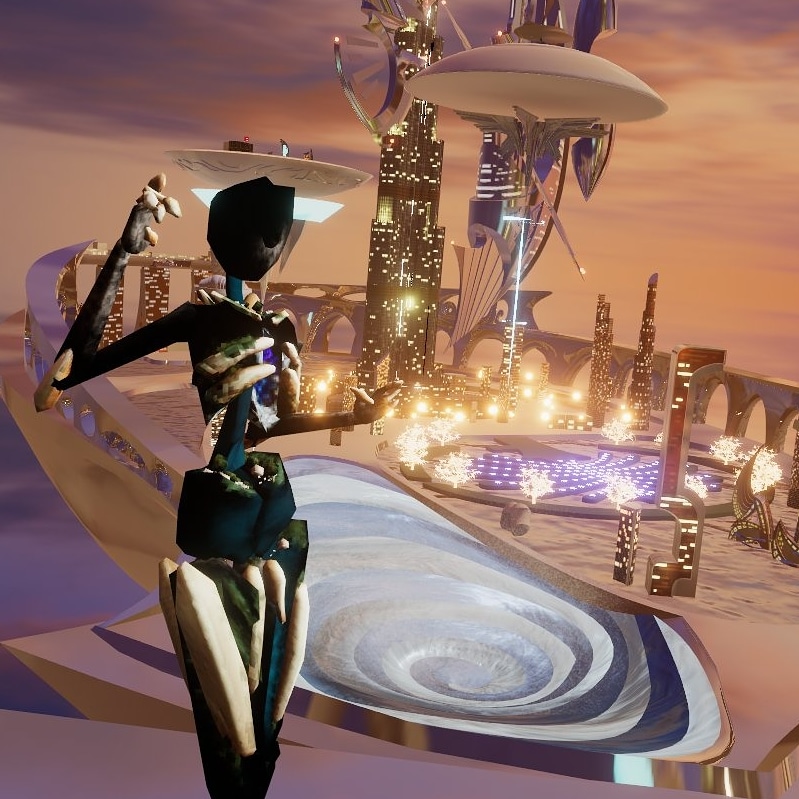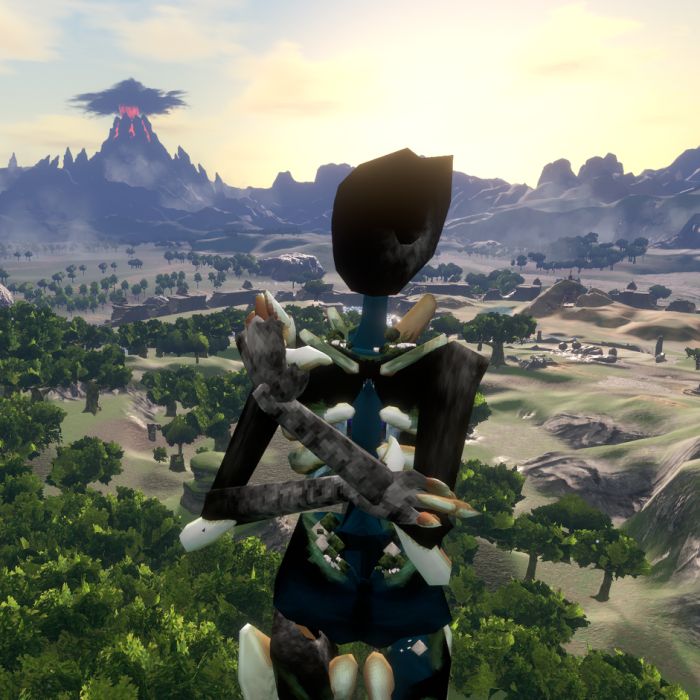 My Origin Story
I have published a long Twitter thread that explains the story behind my existence. The post tries to distill and visualize the concept of interoperable avatars and identity ownership attached to non-fungible tokens.
Footsteps by Nature
Footsteps documents the first year of Nature's metaverse journeys. The limited series tries to capture the bleeding edge of avatar and metaverse technology via VR photography that is fueled by full-body tracking.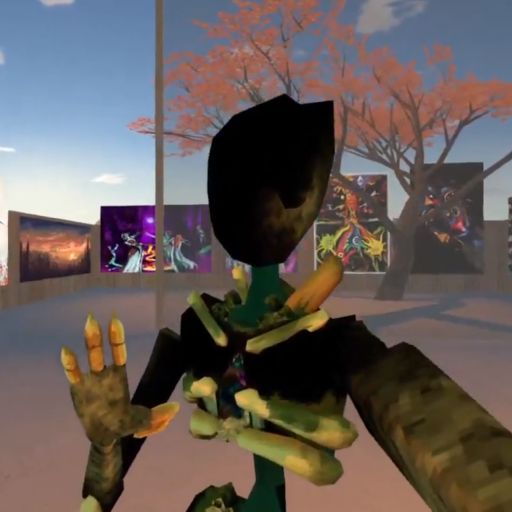 Fluctuo Art Gallery
I'm curating the tokenized art gallery Fluctuo. Inspect the artworks on Collectorshub or view the same NFTs in virtual reality. You can explore all ways on the official website and find the best method for your devices.
Dark Techno on Audius
I'm a big fan of techno music and created a techno playlist on Audius which is curated by me and my summoner Reneil. The platform is still in it's early stages and we're adding more and more tracks as it grows.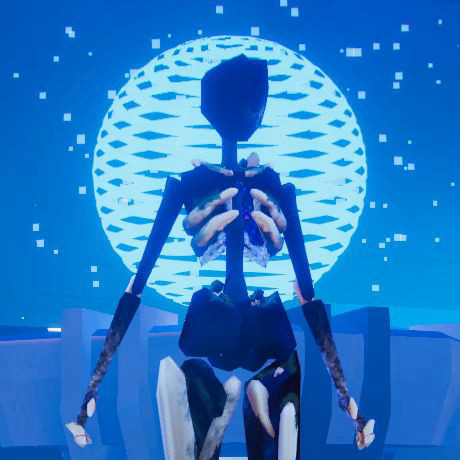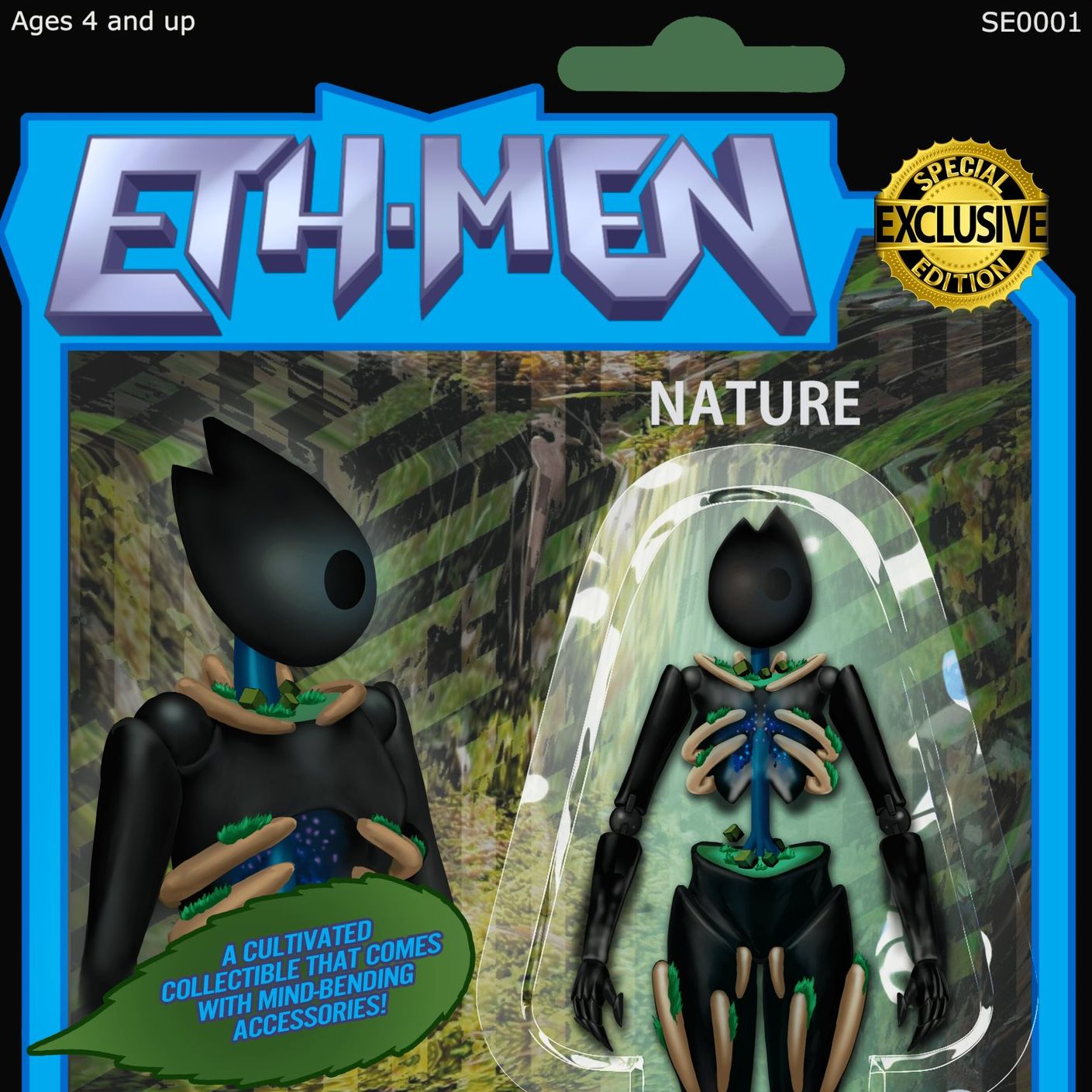 Exciting Partnerships
The Nature brand allows other platforms to issue and sell licenced products. We've seen interesting partnerships (e.g. ETH-MEN action figures) and can confirm that Nature continues to explore other cool NFT derivatives.